Please be sure to read our home page before ordering. All sales are final. If you have questions, please email first.
Click the statement link to learn why its added to most pages.
The information contained here is for reference purposes only. Please research all herbs and their uses.
To change quantities, edit, delete, or payout just view cart.
lb price is like buy 10oz - get 6oz free

Bacopa Monnieri Powder
( Acopa monnieri )
Is used as "a brain tonic" to improve longevity, improve mental function and learning abilities. Also considered and age tonic that is said to restore youth and vitality and stimulate sex drive. May also be useful in repairing skin and smoothing out cellulite.
Balm of Gilead Buds
( Populus balsamifera )
May be useful as a remedy for sore throats, coughs and laryngitis. It is used for treating laryngitis that is accompanied by loss of voice. It may be used in chronic bronchitis. Externally it can be used to ease inflammations due to rheumatism and arthritis, as well as for dry and scaly skin conditions such as psoriasis and dry eczema.
Barberry Root Bark
( Berberis vulgaris )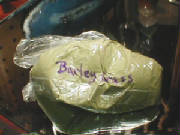 Barley Grass Powder
( Hordeum vulgare )
Barley is an herb used to treat high cholesterol, to help control blood sugar, diarrhea, and constipation. Other names for Barley include: Mai ya, Pearl barley, Pot barley, Scotch barley, Hordeum vulgare.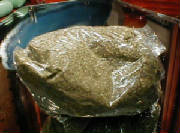 Basil Leaf, Sweet c/s Domestic
( Ocimum basilicum )
Basil is an herb that is used to treat gas, inflammation (redness, swelling, and pain), and non-insulin dependent diabetes (type 2 diabetes). Other names for Basil include: Ocimum basilicum, Common Basil, Sweet Basil, and Garden Basil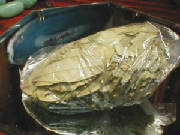 Bay Leaves
( Laurus nobilis )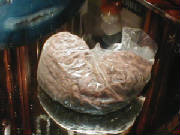 Bayberry Root Bark
( Myrica cerifera )
Bayberry is an herb used for diarrhea, fever, upset stomach (nausea), and the common cold. It is also used as a gargle for sore throat. Other names for Bayberry include: Candleberry bark, Myrica, Southern wax myrtle, Waxberry, and Wax myrtle bark.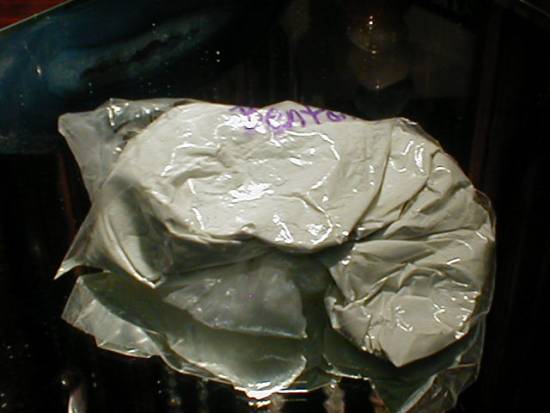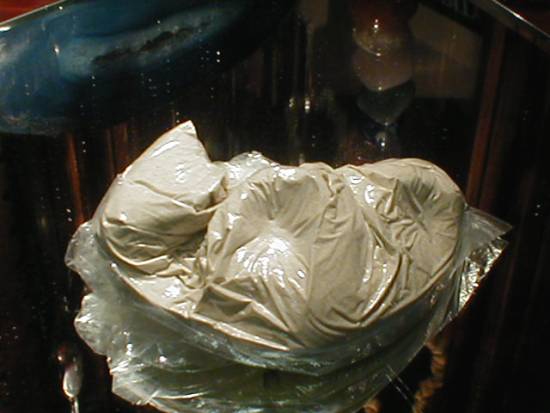 Benzoin Gum Powder
( Styrax benzoin )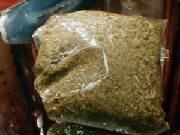 Bergamont Herb c/s
( Monarda fistulosa )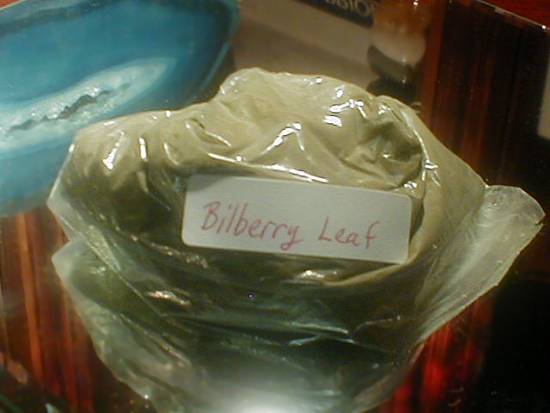 Bilberry
( Vaccimium myrtillus/myrtilli )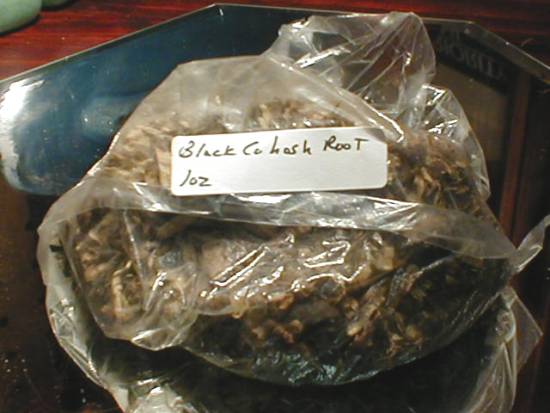 Black Cohosh Root
( Cimicifuga racemosa )
Black Haw Bark c/s
( Viburnum pruniflium )
Black Walnut
( Juglans nigra )
Black Walnut is an herb that has been used for chronic stomach upset and topical (on the skin) fungal infections. It has also been used for worms, parasites, eczema, and as a treatment for poison oak rashes. Other names for Black Walnut include: Juglans nigra, Junglans regia, English Walnut Leaf, Walnut Hull, European Walnut Leaf, and Persian Walnut Leaf.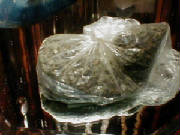 Bladderwrack
( Fucus vesiculosus )
Bladderwrack is an herb that is used for weight loss, low thyroid hormone, arthrosclerosis, menstrual irregularities, and heart disease. It is also used for constipation (difficulty having a bowel movement), upset stomach, high cholesterol, and high thyroid hormone. Other names for Bladderwrack include: Fucus vesiculosus, Kelpware, Black-Tang, Bladder Fucus, Quwecus Marina, Sea Wrack, Sea-Oak, Marine Oak, and Seetang.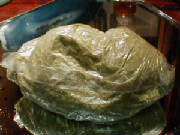 Blessed Thistle Herb
( Cnicus benedictus )
Blessed Thistle is an herb that is used for upset stomach, gas, and loss of appetite (hunger). It has also been used for liver disease, to improve memory, to increase milk in nursing mothers, and to relieve premenstrual syndrome (PMS) symptoms. Other names for Blessed Thistle include: Cnicus benedictus, Holy Thistle, Cardo Santo, Chardon Benit, Kardobenediktenkraut, Spotted Thistle, and St. Benedict Thistle.
Bloodroot
( Sanguinaria canadenis )
External use ONLY
Bloodroot is an herb used to treat asthma, bronchitis (swelling of the throat), croup, and laryngitis (sore throat). It is also used as an antibacterial and as a mouth rinse to reduce plaque build up. Other names for Bloodroot include: Red Indian Paint, Red Root, Sanguinaria, Coomroot, and Tetterwort.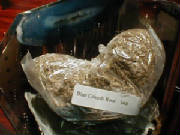 Blue Cohosh Root
( Caulophyllum thalictroides )
Not to be used if you suspect you may be pregrent ( can cause miscarriage ) or not until last week of pregnency to speed things along.
Blue Cohosh is an herb used for missing menstrual periods, painful periods, and historically for false or early labor (birth) pains. Other names for Blue Cohosh include: Caulophylum, Papoose Root, Blue Ginseng, Yellow Ginseng, Blueberry Root, and Squaw Root.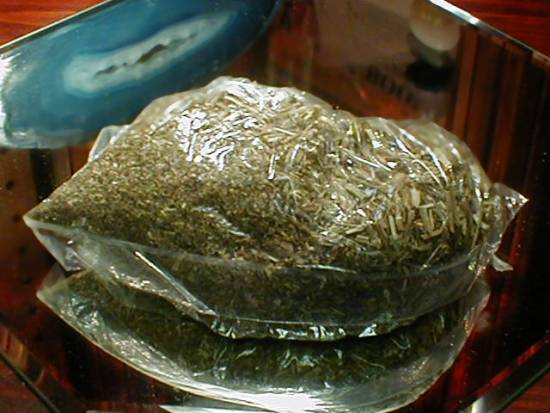 Blue Vervain Herb
( Verbena hastata )
Vervain is an herb used to help bring sleep and relaxation, for stomach or bowel problems, kidney stones, for colds and fever (infections), to help increase breast milk, and as a treatment for seizures (uncontrolled shaking). Other names for Vervain include: Verbena officinalis, Blue Vervain, Enchanter's Herb, Holy Herb, Pigeon Grass, Wild Hyssop, and Verbena.
Blue Violet Leaf
( Viola odorata )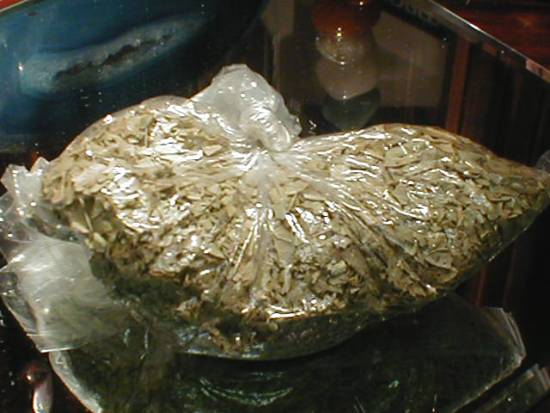 Boldo Leaf c/s
( Peumus boldus )
Boldo is an herb used for stomach problems, constipation, and mild liver problems. Other names for Boldo include: Boldus, Boldine, and Boldo-do-chile.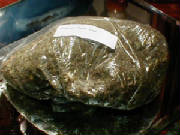 Boneset Herb
( Eupatorium perfoliatum )
Boneset is an herb used to treat the flu and bronchitis. Other names for Boneset include: Eupatorium perfoliatum, Feverwort, and Thoroughwort.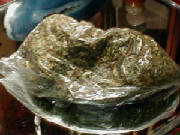 Borage Leaf c/s
( Borago officinalis )
Borage is an herb used to treat arthritis, atopic dermatitis (itchy and scratchy skin), eczema (itchy, scratchy, scaly skin), and seborrheic dermatitis (scaly, crusty scalp). Other names for Borage include: Borago officinalis, Beebread, Bee Plant, Ox's Tongue, and Starflower.
Broccoli Seeds
( Brassica oleracea variety )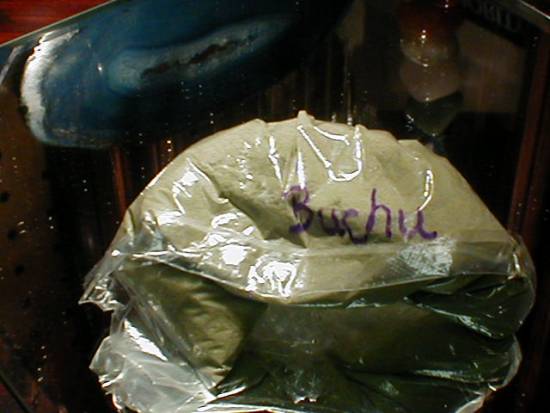 Buchu Leaf Powder
( Barosma betulina )
Buchu is an herb used to treat urine infections and to treat flatus (gas), nausea (upset stomach), and poor digestion. Other names for Buchu include: Bucco, Diosma, True buchu, and Oval leaf buchu.
Buckthorn Aged Bark
( Rhamnus frangula )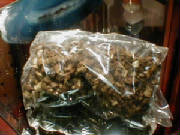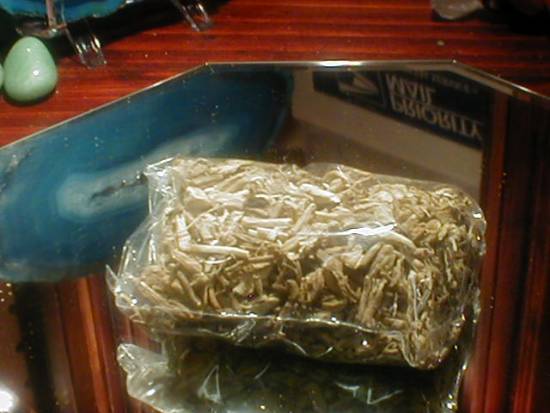 Butchers Broom Root
( Ruscus aculeatus )
Butcher's Broom is an herb that is used for chronic venous insufficiency, especially the pain, heaviness, cramps, and swelling of the legs. It is also used for premenstrual syndrome (PMS), to speed healing of injuries, and for the itching and burning of hemorrhoids. Other names for Butcher's Broom include: Ruscus aculeatus, Ruscus, Box Holly, Knee Holly, Pettigree, and Sweet Broom.